Student Seminars
1 day
Increase your ability to learn using the subconscious mind. Based on the internationally acclaimed book Students Steps To Success for children age 14 to 18
Based on the internationally acclaimed book Students Steps To Success for children age 14 to 18
| | |
| --- | --- |
| | "85% of 6 year olds have good self esteem and think they are good learners. 16% of 16 year olds have a good self esteem and think that they're good learners." |
How Can We Improve Our Ability To Learn?
There are several basic ideas that students can learn through this course which will dramatically improve their ability to learn, These are: understanding the influence of their subconscious mind in learning, How to and the importance of relaxation while learning and for remembrance and understanding how their brain functions for developing effective methods of study.
Understanding The Influence Subconscious Mind On Learning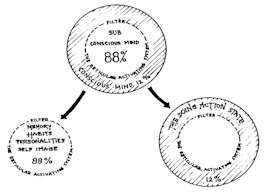 The first step is to understand that your mind has two parts, the conscious mind, which is the part of the mind we use when we decide what and how to do things and our subconscious mind which like a tape recorder storing all the information on everything we do. When "we" decide with our conscious mind to do something, like running, this "instruction" is "sent" to subconscious mind which holds all the instructions on how to activate and control the body for running. You weren't born with the ability to run you learnt or "programmed" yourself how to do that when you were an infant. This memory is retain by the subconscious as an ability you have. If this didn't happen you would have to relearn how to run everytime you needed to! The interaction or instructions which are sent from our conscious mind to our subconscious mind happen so quickly that it can sometimes be very difficult to see them interacting.
The subconscious mind is responsible for holding all the information in our memory and about our self image, personality and performing our bodily functions and habits when required. The job of our subconscious is also to protect us. When it becomes aware of a past painful experience it alerts us to the danger through a negative emotion, such as fear and anxiety. If visiting in the rural country we are unfortunate enough to touch an electric fence, the shock makes us cautious or nervous when approaching any other fences which might look as though they are electrified. So it is your Conscious mind that decides what to do and whether any experience you have is enjoyable or not and it is the job of the subconscious mind is to remind of you of these past experiences and to protecting you from repeating what you consider to be the painful ones. It is through this basically process that we learn everything!


A challenge arises when we have a bad experience while learning. If a situation arises where either you are made to (by other people), or you allow yourself to feel ashamed or embarrassed about your (lack of) ability or the difficulty you may have in learning a subject or a skill, like drawing. The negative emotion you feel is associated to the idea of drawing and is stored away in the subconscious mind. The next time you are asked to draw the subconscious mind remembers that this was an embarrassing situation for you last time and reacts to protect you from experiencing the same embarrassment again. It does this by making you afraid or nervous to draw.

Unfortunately, this subconscious reaction hinders your ability to learn by making you feel (at times) too afraid to try. This reaction is the exact opposite of what you need for learning! When you are learning you need to accept that you will make mistakes and keep trying because understanding what you do incorrectly is part of the process of learning. The problem is that the subconscious mind records all your negative experiences and warns you against repeating any of them.

What you need to do is to learn is how to take control of this process so that you will not let a previous bad experiences adversely affect your desire to keep learning and to keep trying.
The Importance Of Relaxation While Studying
As I noted earlier the conscious and subconscious mind are connected. Scientists have identified a part of the brain called the Reticular Activating System (RAS) which acts as a "filter" of the flow of information the two minds. Scientist have also discovered that the flow of information is restricted when you are under stress and improved when you are relaxed.


This explains is the reason why we can have memory "blocks". During an exam we can be nervous (under stress) and read a question for which we know the answer, yet at that moment cannot recall. It is only as we leave the exam that the answer comes.
This is because during the exam while we are feeling nervous and the filter is closes and our conscious recalling information from our subconscious memory becomes difficult. However after the exam we are then relaxed and the filter is opened and recalling information is easy.

Another situation can also arise while studying. If we dislike or have difficulty studying a subject the stress we place ourselves under also closes the filter. By allowing yourself to feel stress while studying actually makes the subject more difficult to learn and remember! It is therefore very important to learn how to relax while studying and for exams.
Understanding The Functioning Of The Brain
Your ability to learn information can be greatly improved when you understand how your brain processes information. This is called "whole brain learning". By understanding the creative and analytic sides of the brain, your multiple intelligences, efficient reading skills, visualisation techniques and the use of music for studying you can devise improved note taking techniques and work revision methods which can dramatically improve your ability to recall your work.
This Seminar is only done for Schools or Colleges such as Master Coaching when invited. Please contact CALM
Students from 14 years and above can attend first day of CALM Life Skills Seminarto gain similar knowledge and the other alternative is that the Students seminar is on a DVD (Learn Faster Kit)